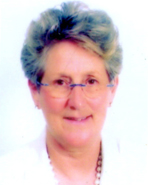 PRESIDENT:

Mrs. Sandra R. Shroff

Mrs.Sandra R.Shroff is the vice Chairman & joint Managing director of United Phosphorus Ltd and been active Director from its inception in1968.

Besides helping in the rapid industrial growth at Ankleshwar & over the last three decades she has actively taken-up the provision of social infrastructure such as, Hospital, Schools, and Clubhouses.

She is, the President of Burns Association of India, The association has done yeomen service in providing information on prevention of burns and treatment of burns injuries to housewives and school children.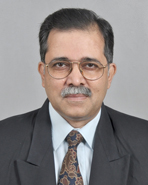 MEDICAL DIRECTOR:

Dr. Sunil Keswani

Dr.Sunil M. Keswani again a Cosmetic Surgeon following his father's footsteps completed MS in General surgery and M.Ch in plastic Surgery from Mumbai in 1988 & 1991 respectively. He has presented papers at the annual National Conference of the Burns Association of India (BAICON).In a Conference at Kolhapur he Presented a paper "Pregnancy & Burns'' in 1997 at Mumbai, he presented paper on Infiltration of Saline adrenaline in 1998 at Ludhiana, he presented papers 'Use of Ventilators in Burns patient with ARDS and Role of Sandwich skin-grafting for Pediatrics Burns. He is a member of various associations  like Association of surgeons of India, International society for Burns injuries, Vascular Society and Critical Care Medicine. He has held many appointments.Some of the notable appointments are Research fellow in Plastic Surgery and Chief Resident in Plastic Surgery at G.S.Medical Collage and KEM Hospital between July 1989 to February1991.


GOVERNING COUNCIL MEMBERS: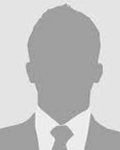 Mrs. Santosh Chawla

Mrs. Santosh chawla is the wife of Mr. Nand Chawla, a business man dealing in oil & the owner of Kamani oil Industries. She is a sincere & dedicated social worker with the heart of gold. She has an unending reserve of energy & enthusiasm. When it comes to looking after the needs of poor & deserving patients in hospital, she is extremely enterprising & innovative & finds solutions to difficult problems & situations very easily.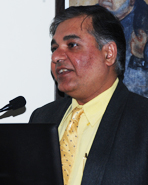 Nilesh R.Modi

Nilesh R.Modi, (B.Com, LLB, Advocate & Solicitor ) is a advocate & Solicitor by profession practicing for the last 20 years. He has his own law firm named Rustamji & Ginwala.Besides law practice Mr Nilesh R. Modi is associated with many charitable organizations .He is a Trustee of Jal-Rati Charitable Trust ,a Trust connected with orthopedic and chiropractic treatment, Dhanji Bhimji Matani Charitable Trust, a trust running a Sanatorium in Nasik and Stree Mandal,Mumbai, a Trust connected with upliftment of women in India .He is also an honorary legal advisor with Shanti Avedna Sadan,a Hospital giving palliative treatment to terminally ill cancer patients, Assema, an NGO running School for street children.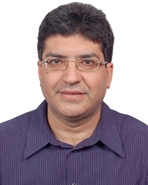 Narendra Lillaney

Master in Business Administration (MBA) completed the course with Specialization in Finance from Pune University. Master in Business Administration (PUMBA) in the year 1987. Passed with Distinction Grade.

Bachelor of Commerce (B.com) Graduated from Mumbai University in the year 1985 Member of Managing Committee of Indo-Arab Chamber of Commerce since 1998 (Position: Hon. Secretary). Member of the "Rotary Club of Bombay Worli.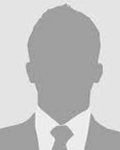 Arun Agarwal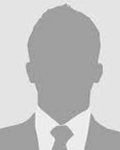 Gokul Mehta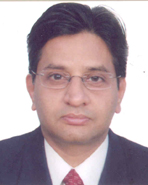 Sandeep Shah

An Chartered accountant with over 25 years of experience .partner in N.A.Shah Associates and leads the Management audit and due diligence discipline. Member of committee of Institute of Chartered accountant of India–current financial reporting Review Board, past–Professional development Committee. Actively involved in supporting NGO-advisory committee of Sind educationist Society (managing Jai Hind Collage and several other educational institute) Muktangan-school of under privileged, active member of Rotary Club of Bombay Worli.